hello, london calling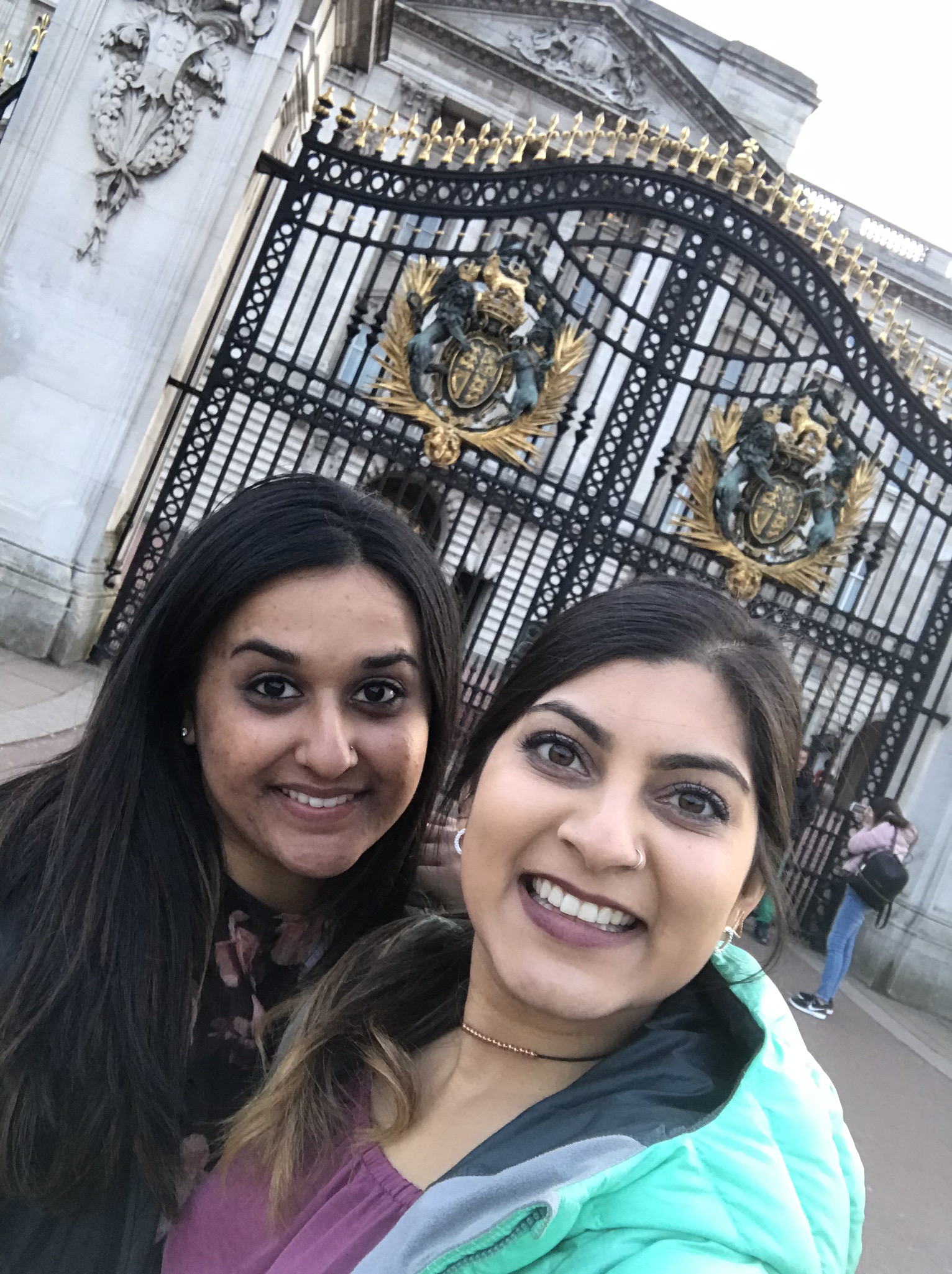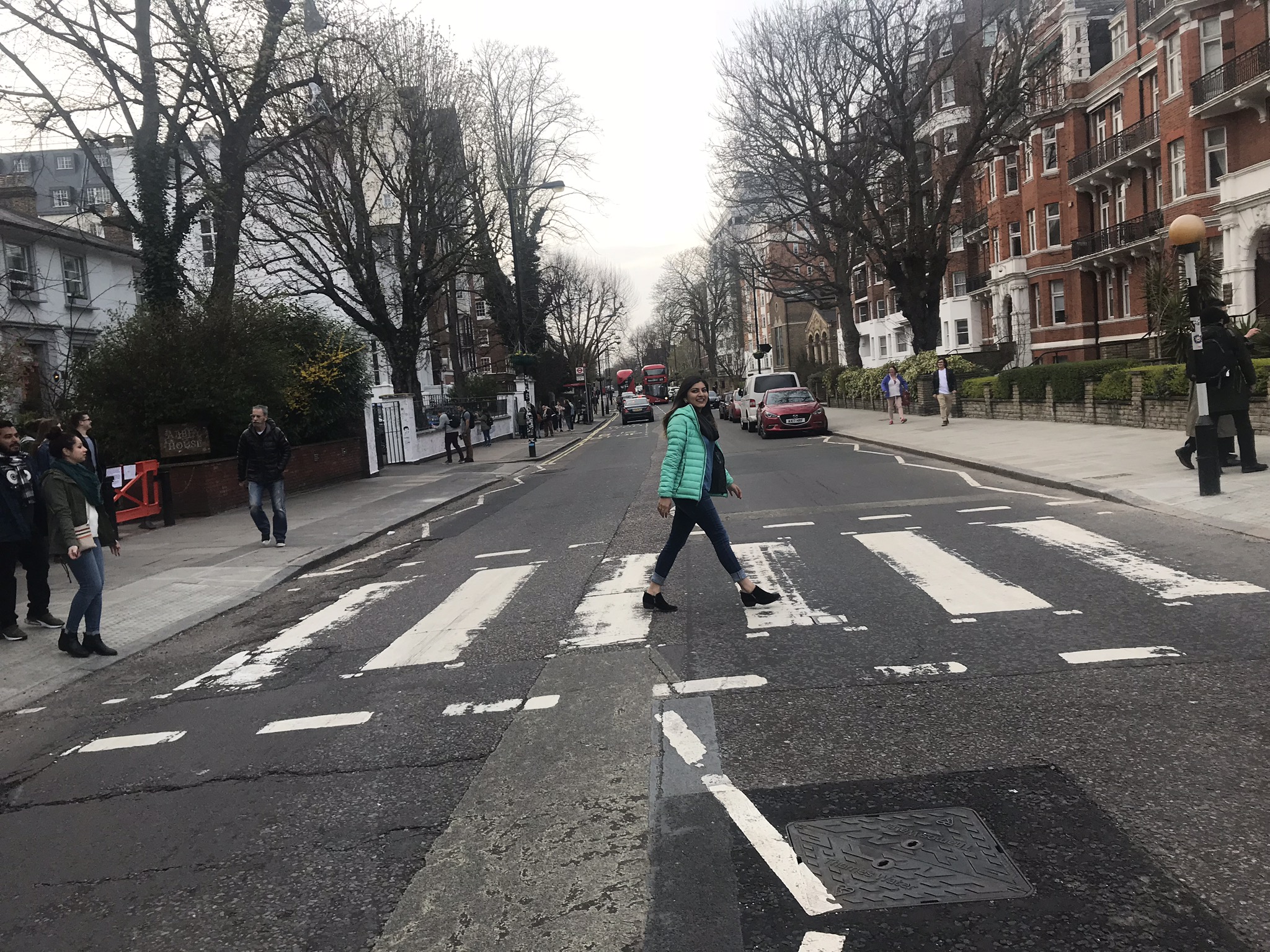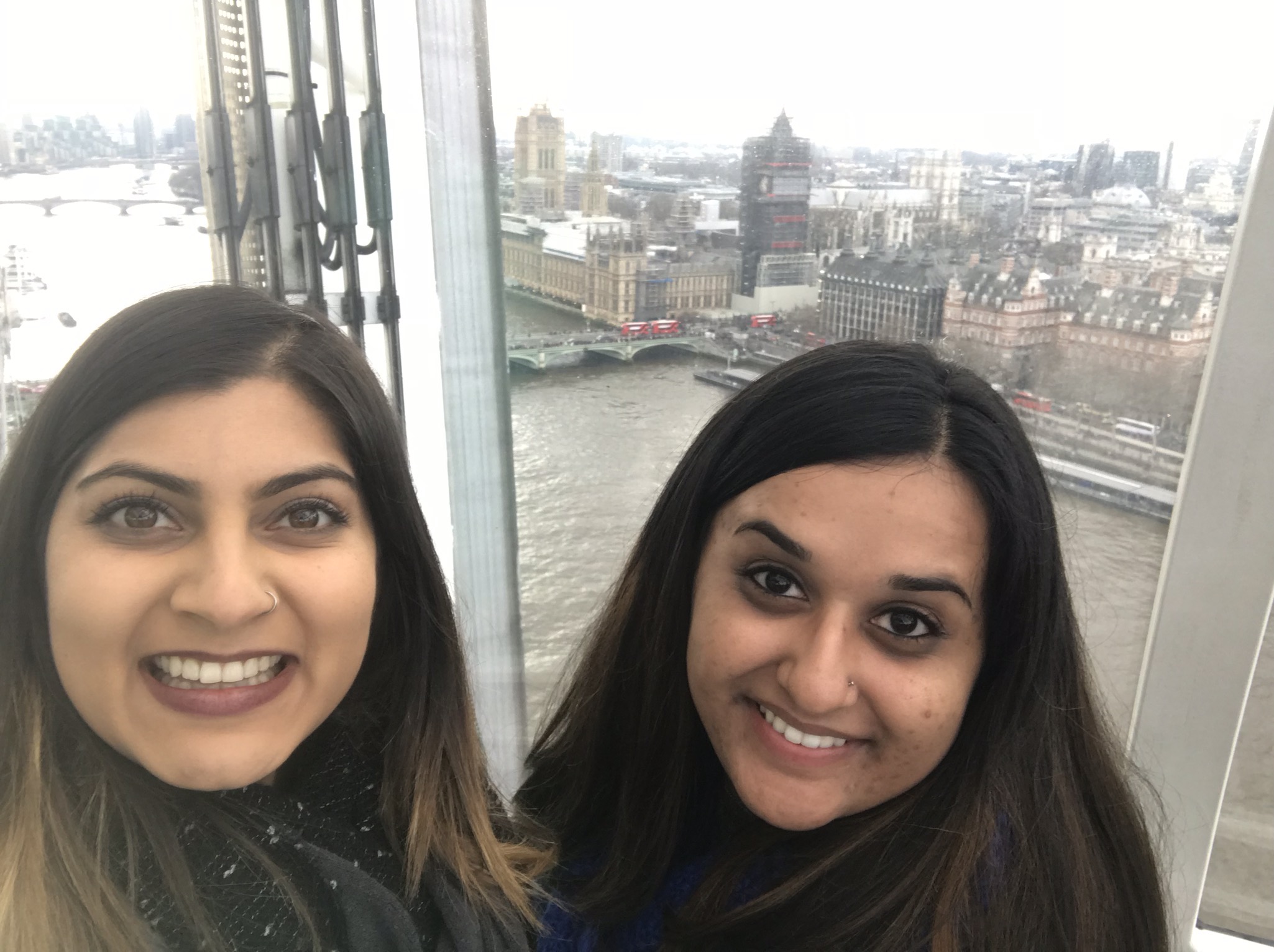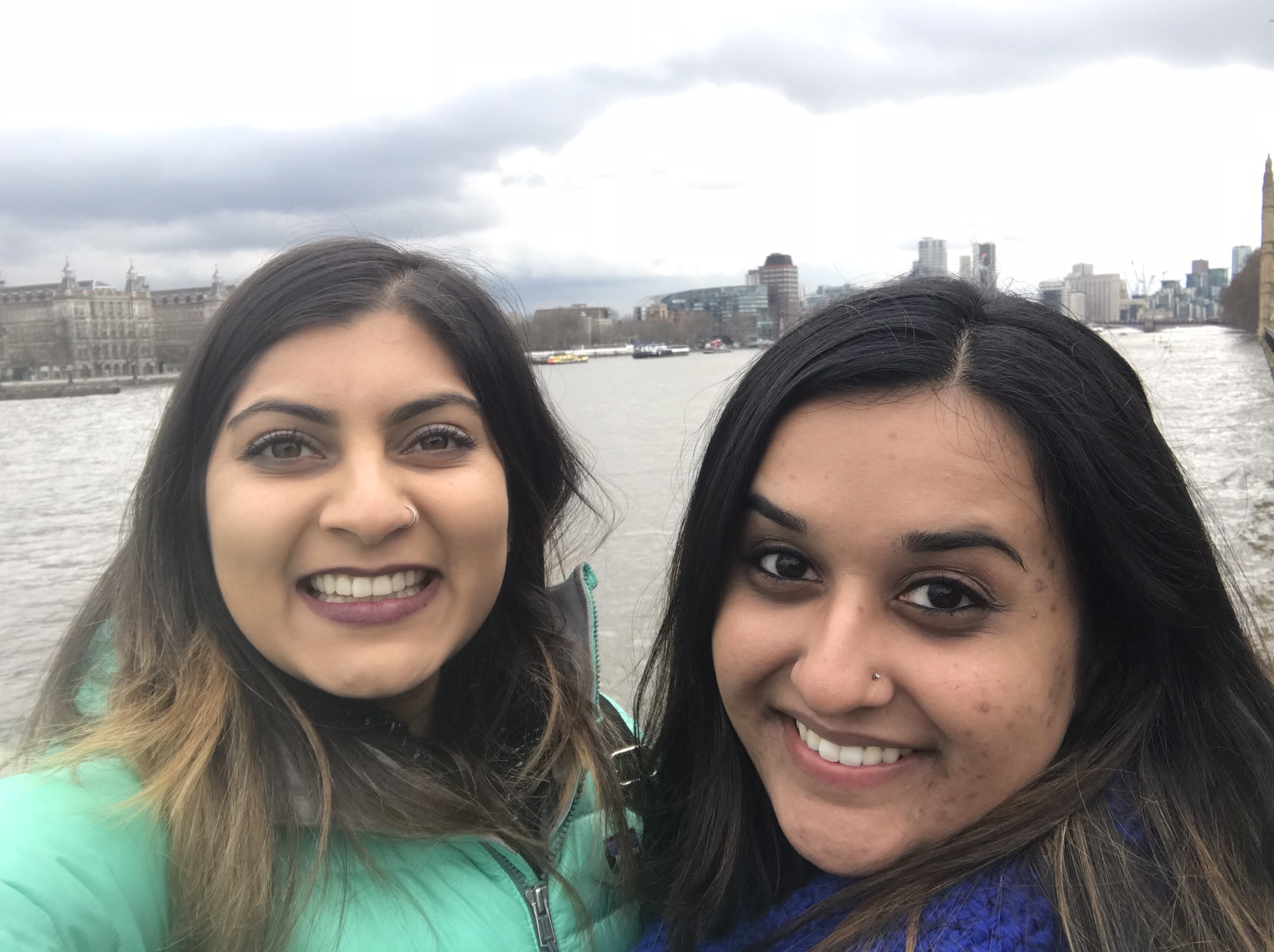 Oh Heathrow, I still don't like you. Nearly 4 hours to get from touch-down to exiting the airport. Thankfully I slept on that hop, skip, and jump of a flight from Chicago to London and was primarily hungry by the time we got to our Airbnb, simply annoyed that Heathrow even with all it's construction and expansion, is still is a disaster of an airport to get through. The Underground on the other hand, was GREAT! The express train (buy your tickets in advance and they're SUPER cheap- like 90+ days in advance!!!) made the journey into the city as easy as snapping your fingers and crossing throughout the city was easy peasy by train too, especially if you're coming from a metro area like the clusterfuck of DC. You can navigate the Underground like a champ if so! Double decker buses = my fav, because you get to see outside and check out the views around the city. Oyster card gets you into the Underground and on the buses, so we skipped out on ever riding in one of the authentic black cabs London is so famously known for, officially called a Hackney carriage (Uber is outlawed officially as of November 2017, but we used that a couple times anyway without issue).
Abbey Road: walk the iconic crosswalk and try your darndest to keep the clutter of LOTS of strangers from photo-bomb'ing your Insta-worthy-moment! The little museum closes at 1700, ignore whatever other times you find online, but hop in there for some unique memorabilia that we picked up like the coffee mug! The Beatles and Pink Floyd have always been two of my favorite groups of artists, so I definitely loved all the stuff in there. Peruse away!
Sketch: make a reservation, show up on time (or early), be patient, order everything, eat everything, drink all the teas! I love marshmellows and jellies, but they're made with pork gelatin (like most places), so if you can swallow that, eat them, because SO DELISH! They can accomodate vegetarian and I loved my options, though I dug into Payal's gelatins anyway. Caviar - a first for Payal! Cauliflower caviar...a CHEAP veg alternative that I wish for the $$ of that res, I would've just eaten the damn spoonful of caviar! Seriously, the decor of this place is breathtaking. We had afternoon tea in the pink tea room, called The Gallery, and if I ever have more $$$ to my name on my next trip to London, I want to dine in all their rooms! The bathrooms are eggs which are alienlike honestly! This was a splurge that I am MORE than happy about!
Windsor Castle (Royal Wedding related memorabilia was hilarious)* is not my cup of tea ;) because there are TONS of tourists everywhere, but hey, the Queen was there the day we went, so I can say I was in the company of true royalty, cool?!
Buckingham Palace on Easter Sunday (oh the crowds, please save your sanity and don't visit the Palace for changing of the guards on Easter Sunday ever)
Princess Diana Memorial Path in the Gardens
Kensington Palace
Stonehenge* has a highway running right behind it that is obviously filled with traffic and chaos, which is a hilarious backdrop for one of the most popular tourist destination sites. It's an Instagram trap, but worth it anyway. If you've got rain boots and there's even a slight chance for rain, wear them! Mud everywhere, especially if you catch a mom wanting to take the PERFECT picture of her teenage son in front of the stones SO badly that she pushes him down into the mud... #moms
Oxford* totally wanted to go there for University thanks to all the Bollywood movies I watched growing up and their library looks massive and AMAZING! Latin roots for everything are unique and super cool. I was both impressed by the architecture there AND in comparison to my own Alma Mater, Virginia Tech, because WE DID WELL creating a beautiful campus that actually displays the likes of Oxford- from bridges to rounded towers!
FOOD

Masala Zone THREE times (pretty sure we ate so much of it that we both got some kind of food poisoning from it, BUT we would 100% go back again and eat even more). The aesthetics- Rajasthani puppets everywhere with a modern flair of air ducts and copper pipes. Pani puri shots were top notch. I had several orders and savored that thiku pani (spicy water) til the very end! I am salivating at the thought of their foods...I'd love to go for dinner tonight!
Punjab (claims to be the first Indian restaurant in London and was delish, especially their special chutney, which we almost brought some back to the States with us). Their decor was photography and stories of the early days of how the restaurant started and what it meant to have home-cooked Indian food for soldiers' families. Y'all, partition was in 1947, our families lived through that and it is a big fucking deal. My dad made friends with the chefs while deployed the Middle East several times so he could have tastier food than chow hall foods, DUH! This is an experience to be in the footsteps of those who suffered a lot at the hands of the British empire, in a respectful way, by enjoying the foods the whole world has come to enjoy!
Dishoom, does not do Sunday brunch, so we enjoyed their regular menu. They most absolutely require a reservation because the place is BUMPING and it is wheelchair friendly, with the most eclectic menu. Pumpkin seed allergy? Don't get the bhel mix, but otherwise, we LOVED the flavors. They've taken staples and spruced them up for white folk, so while I did love their take on classics, I must say, for me, Dishoom is a one-time-wonder, but definitely a must-go-to if you love any kind of Desi food.
Rothy's: beautiful, comfortable, SMELLY! I have never noticed my feet actively sweating more in any other pair of shoes, other than occasionally in the past, but this was BAD! 2 days of wearing my point Rothy's and I HAD to throw them in the wash as soon as I got back to a washer and dryer. That's my only rant. I have since learned that the loafer Rothy's are slightly more comfortable and cause slightly less sweating, in case you wanted to invest in expensive AF flats- I now own 2 pairs, but I am not sure why really.
THAMES RIVER BOAT TOUR & LONDON EYE (buy the combo ticket, it's worth it, and no matter how long the lines look, they really do move fast): I don't do many touristy things on my travels anymore, especially not when I'm revisiting somewhere I have already been. Payal had never hopped the pond before, so we ventured around the city, driven by food, and specific sights like Westminster Abbey, Big Ben (under reconstruction and renovation...very underwhelming at the moment unfortunately), and Shakespeare's Globe Theater (the most underwhelming and sore point of our trip - it is NOT the original and "masterpiece of a recreation" was a total disappointment to these 2 theater nerds, though maybe you won't hate it as much as we did). The views from the London Eye was spectacular and it's pretty cool to be up above the whole world for a few minutes on a wheel that is anchored only unilaterally - a one of a kind type of construction beauty! Riding down the Thames (the rain comes from no where and the mist seems to be a constant in the city) on the narrated boat tour was totally worth it, given that Payal and I are both interested in quirky facts: i.e.London Bridge, the one you are probably picturing in your head, is actually named Tower Bridge!
*We did a tour through Golden Tours and they took us on a bus from King's Cross Station to Windsor Castle to Stonehenge to Oxford, and then dropped us back in the city. It's worth it if you want to fly through those places. Since I really wasn't interested in going anywhere except Oxford, where more time would have been nice to explore more, the tour was a good compromise! The agency was great, food was simple and healthy, and we had a fun time.
Overall, we realized that we have turned into our parents in terms of scouting out the best Indian restaurants, though London does have the most Indian restaurants of any city outside of India itself, which is the ACTUAL reason we loved the food experience so much. My favorite highlight aside from Indian food was Flight Club (sister location in Chitown!). It's a carnival experience based darts bar and they had Ron Zacapa, a Guatemalan rum that I LOVE, on their menu. Needless to say, I was VERY excited to find my favorite rum from a place near & dear to my heart!
We flew overnight out of O'Hare in Chicago on Friday the 30th of March on a 1700 flight and got to our Airbnb in London on Saturday the 31st around 11am, which was perfect to avoid jet lag and keep our high energy! Direct flights are the way to go! With a total of 7 days in and around London, I'd say that I've gotten my dose of "fancy international travel" out of the way for another couple years. Payal was a superb partner to travel with, especially because any friend who can handle you fainting on an elevator and having food poisoning, is a friend worth keeping around ---> more on that in "Paris, j'aime, à cause de toi"!
much love & cheers!
#whereisshree